I've written about the stages of writing before. When I start a book, I'm on a high. I think I've got a really cool concept and awesome characters. Then somewhere (the evil Chapter 4), things start to become difficult.  I'm past the setup portion of the story. I'm beginning to learn that my characters aren't perfect and, usually, aren't cooperative.  I've usually got clear ideas for later sections of the book, but getting there is a problem.  Somewhere along the line, though, things become brighter again.  After thinking the book is a total piece of doodoo, I begin thinking it's okay.  Maybe even pretty good.  And then, the words really start coming and it's a a mad dash to the wonderful ending I've envisioned since I wrote the words "Chapter One."
Something different is happening with this book, though.  I was coming out of the middle portion and thinking that things were gelling together nicely.  I had a path plotted out to the finish line.  The words should be flowing, and in some ways, they are.  I'm getting words.  A lot of them, actually, and they're coming quickly.  It's just such an effort right now.  It feels mechanical instead of exciting.  I'm nearing the ending, but gaaaahhhh.  I just wish it was over.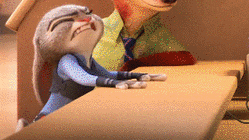 That's not a good feeling when you've put so much time into a book.  I'm confident that things will get better.  I'm just facing the blank page syndrome.  I hate the actual process of getting words onto paper (or the screen).  Chapter Nine's first draft is complete, but it's very rough.  I think all the components are there, but it needs a lot of editing. Fortunately, that's what I do best.  I can add in the descriptions and the emotions and all the little things that make a chapter go smoothly.
I just wish I could be more excited about it.  Maybe I just need sleep.